Yoni massage, tantric massage for women
Yogi massage is part of Tantric massage, so the aim of this page is to give you a brief but comprehensive overview of the whole feminine aspect of Tantric massage and how to experience this wonderful sensation.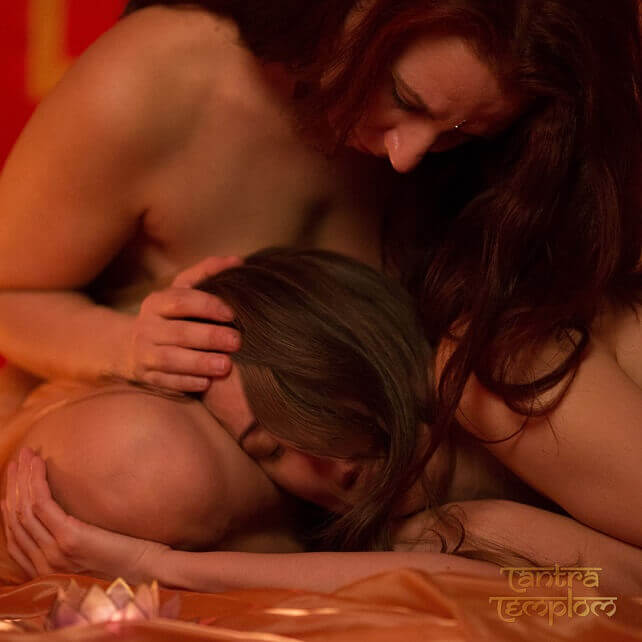 Tantric massage is a sensual massage in an intimate, trusting atmosphere that helps you to relax, to release the tensions that have built up in your body, so that you can experience the free flow of energy in your being. As a masseur, we help you to release the energetic blocks that are blocking your femininity and inhibiting the fulfilment of your sensuality.
There are many factors that can hinder women's erotic fulfilment: social norms, family patterns, negative and disappointing relationship or sexual experiences all work towards women's isolation, but the motherhood role of having children does not facilitate the experience and development of femininity either. In Tantra massage we provide a safe, supportive space for this,
to explore the ecstatic, orgasmic nature of your body freely, without any blockages, we help you to live your femininity, your sensuality, in its fullness.
THE ORIGIN OF YONI MASSAGE
The word yoni is of Sanskrit origin, meaning "Holy temple". The collective name for the primary female sexual organs (external and internal). The sacred, yet conscious and energizing touch of the yoni dates back thousands of years to the ancient East.
Yoni massage in the Tantra Temple
The yoni massage is the end of the tantric massage, which follows the awakening of sensual and erotic energies. However, it is important that you decide whether you want to have it or not, depending on your feelings. Regardless of where we massage, we will always touch you in a traditionally sacred way! Whether your body is the temple of your soul or your yoni is your "Holy Temple".
In the ancient tantric understanding, the woman personifies the energy that creates and animates everything, the sensuality that radiates creativity. We look upon every woman, therefore, as a Goddess and massage her with complete devotion, reverence and admiration.
Entering the Tantra Temple, I arrived in a safe, peaceful space. My male helper greeted me warmly and gently prepared me for the massage at my own pace. The journal was truly about me… my masseur was respectful, his movements both tender and confident. He helped me to relax, to open up, all the while keeping me in the space of what I was experiencing and feeling. He flowed with me softly and helped me lovingly through the point where the imprints of difficult memories were being released from my body and soul. He was not rushed, I felt no expectations… he was simply present with me. – N.
PRICE OF THE MASSAGE AND MORE INFORMATION
~ The price of a tantra massage (approx. 2 hours): 35 000 HUF. The price of 3 suitable passes is 95 000 HUF, the price of 5 suitable passes is 150 000 HUF.
~ You choose whether you want a male or female masseuse for your massage, and you also decide whether you want a yoni massage (tantric massage).
~You may have many questions… the most frequently asked questions are collected and answered for you:  HERE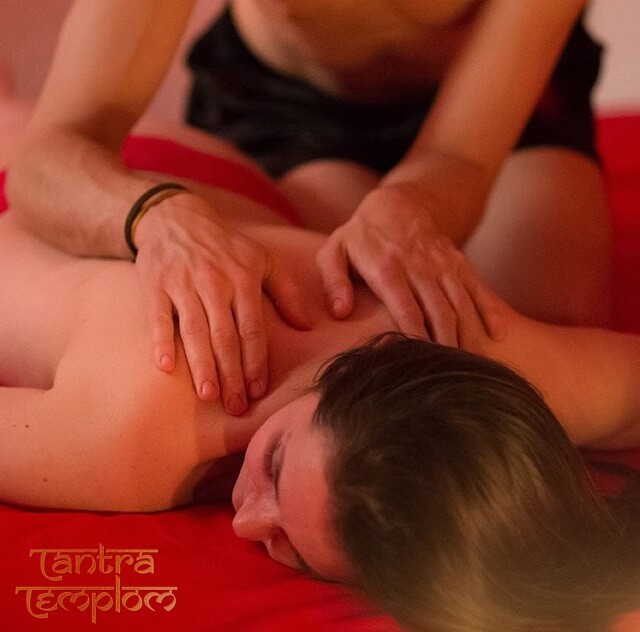 FEMALE TANTRIC MASSAGE IS A RELAXING, SENSUAL AND ECSTATIC EXPERIENCE!
Would you like to experience its wonders in a special place?
It's important to us that you feel safe from the first moment, so we've described exactly what will happen to you when you click on the button above in the Tantra Massage journey post! 🙂
For more information, please do not hesitate to contact us. We are happy to answer any questions you may have by phone or email.
We look forward to welcoming you,
the Tantra Temple team